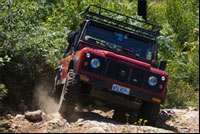 While SNHLR is primarily a Land Rover club, we are more concerned about a member's participation and enthusiasm for the sport of 4 Wheeling than which vehicle he/she chooses as a method of transport.
SNHLR has an open policy on membership, meaning anyone who would like to join is encouraged to do so! If you're on the fence about joining, you're welcome to join us on our forums and learn what we're all about. You are also encouraged to attend one of our events and see for yourself just what we're all about.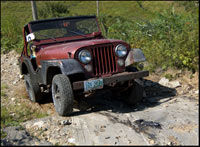 If you have any questions about our club or the process of joining, feel free to shoot an email to [email protected] with any questions or concerns.